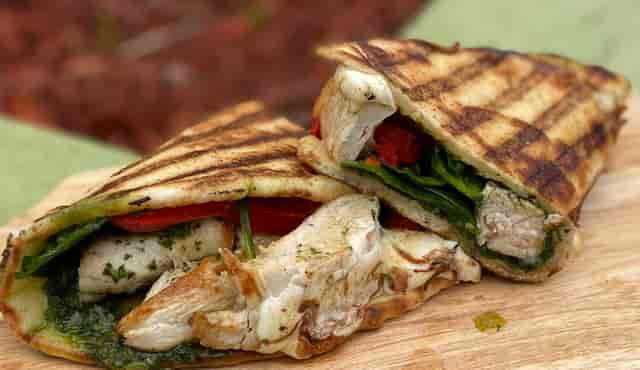 IMPORTANT COVID-19 INFORMATION
COVID TEMPORARY HOURS
Wednesday - 11:00 a.m. to 8:00 p.m. 
Thursday - 11:00 a.m. to 8:00 p.m.
Friday - 11:00 a.m. to 8:00 p.m.

We can take orders all the way up to 8:00 p.m.
DINE-IN PROCEDURES
1. Wearing masks – please wear a mask when you are not seated at your table
2. Social Distancing – all the tables have been measured to ensure they are 6 ft. apart 
3. Menus – view our menu safely from your phone! We do have paper menus available
4. Cleaning – we will be cleaning all items (tables, chairs, shakers, ketchup, etc) between guests. We will also ensure that door knobs, bathrooms, and other surface are constantly being cleaned throughout the day. 
5. Salad Bar – our salad bar will not be open at this time to ensure the health and safety of our guests
6. 50% Capacity – we will only allow 32 people in the restaurant at once. We are going to try the best we can to spread out takeout orders to ensure there are not too many people inside at one time.

Our team is filling out a health assessment daily prior to walking into the main dining room or kitchen. They have training materials at the team spot to ensure they understand our procedures. 
We have posted signs throughout the restaurant reminding everyone to wear a mask when not seated and to practice social distancing.
We're keeping up with the updated guidelines and have a safety plan in place.
PLACING TAKEOUT ORDERS
Orders can only be placed by calling the restaurant at (607) 373-3209. 
No orders can be taken via Facebook Messenger or Instagram Messenger. 

If you call and get a busy signal that means we are taking another person's order. Please keep trying to call, we are answering the phones and taking orders as quickly as possible. 

If you want to place a large order in advance - email the order to wildowlcafe@gmail.com at least 24 hours prior. 
We can also take large orders over the phone.
PICKUP PROTOCOL
You may pick up your food inside the restaurant. Please practice social distancing with other customers and wear a mask if you are able to. 

If you would prefer to pickup your order at curbside, please let us know over the phone and we will bring the order right out to you.
FACEBOOK & INSTAGRAM are the best ways to stay up to date with what we are doing.
Thank you so much for all your support! We can't wait to see you!